Spela Battlefield V med FZ, SweClockers och Geeks Gaming
Spela Battlefield V med FZ, SweClockers och Geeks Gaming
Battlefield V släpps den 9 november för den med Origin Access (Play First Trial och Premier), 15 november för den som har förbokat Deluxe Edition och den 20 november för Standard Edition.
Givetvis kommer vi på Geeks Gaming, SweClockers och FZ på. På vår Discord finns nu dedikerade kanaler just till BF5 för den som söker nya att spela med eller bara vill sitta och gibba allmänt. Givetvis finns det kanaler för många andra spel också.
► FZ hälsar alla välkomna till Discord!
Battlefield V
Release: 9/15/20 November, 2018
Plattform: PC, PS4, XboxOne
Utvecklare: EA DICE, Criterion Software
Utgivare: Electronic Arts
Dev talks för mer information om vad som ändrats i Battlefield och vad som kommer framöver.
Matig information i textformat Battlefield News.
Singleplayer
Prologue: Take on an intense introduction to the world of Battlefield V.

Nordlys: Set in an occupied Norway that has not known peace since the war began, this story involves a young resistance fighter who learns of a dangerous scheme while rescuing one of her own. Her story centers on not only her fight for her country's liberation from occupying forces, but her family's survival.

Under No Flag: This is a story about grit, determination and second chances. You'll fight in the boots of Billy Bridger, a criminal pulled from a London jail for a chance of redemption alongside a Special Boat Section unit. What he lacks in experience he makes up for in perseverance.

Tirailleur: It's high-intensity all-out infantry warfare, where Senegalese units of the French Colonial Forces fight to liberate the French "homeland" that they've never even seen before.

The Last Tiger (arriving December): In the twilight of WW2, the German Army descends into chaos. Under the command of a veteran officer, a lone Tiger tank crew begins to question the ideology that got them to this point.
Multiplayer-kartor
Hamada - Nordafrika

Aerodrome - Nordafrika

Twisted Steel - Frankrike

Arras - Frankrike

Rotterdam - Nederländerna

Devastation - Nederländerna

Narvik - Norge

Fjell 652 - Norge
Gamemodes
Airborne - Parachute on to the battlefield and spearhead an upcoming invasion.

Breakthrough - Battle to control vital sectors as an attacker or fortify and push the enemy back as a defender.

Conquest - Fight for key locations on the map with up to 64 players in a vast all-time Battlefield classic.

Domination - Encounter the enemy up close and personal during fast-paced, infantry-based combat in close quarters.

Final Stand - Struggle to the bitter end even if ammo and health are almost depleted — there can be only one team left standing.

Frontlines - Join one of two teams fighting an intense tug-of-war battle.

Team Deathmatch - Don't hesitate in fast-paced infantry warfare with a simple and deadly rule: kill or be killed.
Samt sist men inte minst, Grand Operations.
Klasser
Assault
Light Infantry and Tank Buster combat roles

Medic
Field Medic and Combat Medic combat roles

Recon
Sniper and Pathfinder combat roles

Support
Engineer and Machine Gunner combat roles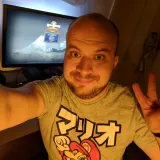 Ryktet säger att det redan går att spela! Stämmer? Jag har inte Origin Access, så är ute i kylan.
Introduktionsvideon, med musiken, gav mig sån otrolig saknas av BF1942...Vet att det bara är nostalgi men kan inte hjälpa det D: