10 Lovande Skräckspel att lira i höstmörkret!
10 Lovande Skräckspel att lira i höstmörkret!
Såg att det gjordes en post igår om läskiga spel, så tänkte här nu att jag ville dela med mig av vad för läskiga spel jag har på min steam wishlist som skall komma nu i höst.
Anthology of Fear
Anthology of Fear is the first-person psychological horror, focusing on the story and solving the secrets of the game world. The player learns three stories of heroes taking part in separate, completely unique events.
Cthulhu: Books of Ancients
Cthulhu: Books of Ancients is a first-person horror game in which we take on the role of a detective looking for a missing six children. A mysterious note thrown by an unknown informant at the door led him to the library of the University of Miskatonic, where there are clues to solve the puzzle.
ASYLUM
An epic supernatural horror adventure and the spiritual successor to cult classic Scratches set in a massive, decaying mental institute. Inspired by H. P. Lovecraft, Hammer Films and twisted Euro Horror from the 80s.
Maid of Sker
Maid of Sker is a first-person horror game set in a remote hotel with a macabre history from Welsh folklore. Brave the nightmares of the Quiet Men. When they arrive, do not panic — don't even breathe.
Those Who Remain
Those Who Remain is an up-close, psychological horror, set in the sleepy town of Dormont. Confront uncomfortable horrors, keep your sanity in check and survive the night.
SONG OF HORROR
Song of Horror is a psychological horror adventure. Face the manifestations of the Presence, an unpredictable, eldritch AI that reacts to your way of playing: you won't experience two exact gameplays. Death is permanent: you may die, but the horror continues.
Moons of Madness
Moons of Madness is a first-person, story-driven cosmic horror game where the scientific exploration of Mars meets the supernatural dread of Lovecraft.
The Beast Inside
The Beast Inside is a gripping new twist on thriller and survival horror genres, telling a multi-layered story about cryptanalyst discovering a hundred-year-old murder-mystery that not only remains unresolved, but also puts his very life at risk.
Chernobylite
Chernobylite is a science-fiction survival horror experience, mixing the free exploration of its disturbing world with challenging combat, unique crafting, and non-linear storytelling. Try to survive and reveal the twisted secrets of Chernobyl in the 3D-scanned recreation of the real Exclusion Zone.
Home Sweet Home EP2
Terror and mystery meet in Home Sweet Home Sweet Home Episode 2, the sequel to last year's cult-hit first-person horror game, Home Sweet Home. Immerse yourself in a world where evil hides behind every corner, in a world inspired by Thai folklore and mythology.
Hoppas gemene skräck älskare hittar nått ni gillar!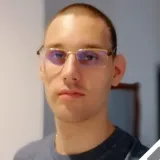 Chernobylite ser spännande ut. Hoppas det inte blir alltför mycket skräck, för oss räddharars skull.
Skrivet av Jonny Myrén:
Chernobylite ser spännande ut. Hoppas det inte blir alltför mycket skräck, för oss räddharars skull.
Tänker tvärtom. Kan bli hur bra som helst o gärna mycket skräck💀👻
skräck kan man inte få för lite av
keep em coming Devan
Tack Devan för alla grymma och, utan tvekan, intressanta tips på skräck!
Tänkte göra nått liknande och informera va jag har i min wishlista av skräck som ska spelas framöver.
Denna lista innehåller titlar som ska ha släpp 2019, har släppts 2019 och early-access 2019.
Släpp 2019
WORLD OF HORROR
Experience the quiet terror of this 1-bit love letter to Junji Ito and H.P. Lovecraft. Navigate a hellish rogue-lite reality with turn-based combat and unforgiving choices. Experiment with your deck of event cards to discover new forms of cosmic horror in every playthrough. The inevitable awaits...
Släppts 2019
Apsulov: End of Gods
In this future viking horror you awake in a sanctuary of steel and concrete, built to research and exploit the worlds of Yggdrasil, and to house an artifact, buried in the earth aeons ago. Unveil the secrets of the mythology, the artifacts, and the realms of Yggdrasil in Apsulov: End of Gods.
Yuppie Psycho
Join Brian Pasternack on his first working day at Sintracorp. Uncertain, unprepared, and massively unqualified, will Pasternack have what it takes to shine in Sintracorp's hierarchy? It all depends on how he performs on his first assignment… and whether he survives it.
Early-Access 2019
Adam - Lost Memories
Adam - Lost Memories is a psychological horror puzzle game, based on my personal experiences with child abuse.
@Dragonflame: Tack! Framförallt bra skräckspel kan man inte få för många av
@ErixonKR: Inte sett de andra du listade men Apsulov är ett bra spel som jag rekommenderar att du lirar. Bonus poäng för att det är svenskt
Sen fick din post mig att tänka och såg nu att jag missat ett spel som borde vara med på listan, det har varit lite försenat men skall förhoppningsvis komma nu i höst enligt utvecklarna:

Worse Than Death
Worse Than Death is a scary, action-adventure horror game about a high school reunion that goes horribly wrong! Run for your life, hide in the shadows, and use your wits to solve the ever-deepening mystery of your once-peaceful home.
Tusen tack för tipsen. Älskar skräckspel o trodde jag hade alla i wishlist men saknade 5-6 spel från dina tips. Fan vilken ruggig höst detta kommer bli. In a good way.
Angående Apsulov: End of Gods så köpte jag det några dagar efter release och gillade verkligen spelet. Betydligt bättre grafik från Svenskens förra spel Unforgiving: A Northern Hymn som hade riktigt crappig grafik. Cool sci-fi horror stämning i Apsulov. Tycker spelet var som bäst när man var i den där hemma basen o inte i andra Viking världar som vissa av de var konstiga.
Chernobylite såg väldigt lockande ut, hoppas de kommer också blir asbra. Någonstans lagom mellan skräck t,ex. Såg nu att de va samma utvecklare som gjort spelet World War 3