Steamspel #13
Steamspel #13
Hej igen!
Ville göra en avstämning med spel jag hittat på Steam nu innan Gamescom börjar.
Så här är vad jag hittat som kan vara intressant sen senaste tråden:
Cook, Serve, Delicious! 3?! - Jan 2020
Det extremt populära Cook, Serve, Delicious! är tillbaka med en 3e upplaga och denna gång spelar man i ett postapocalyptiskt america.
Cook, serve and manage your food truck as you dish out hundreds of different foods across war-torn America in this massive sequel to the million-selling series!
Svårt att säga om spelet blir kul efter att ha sett trailern, en sak är säker, trailer musiken ger mig gåshud.
The Last Spell is a turn-based tactical RPG immersed in roguelite mechanics in which you lead a team of hardened heroes to defend the last bastion of humanity against hordes of monsters.
When an ancient foe emerges once again, a young tinkerer unearths magical stones to power arcane technologies — turrets and traps. Adventure into dungeons crawling with monsters to hack 'em to pieces and burn 'em to ash.
Ett spel som säger sig ha lånat från de äldre Alone in the dark spelet, jag gillar vad jag ser av gameplay videorna i allafall!
Song of Horror is a psychological horror adventure. Face the manifestations of the Presence, an unpredictable, eldritch AI that reacts to your way of playing: you won't experience two exact gameplays. Death is permanent: you may die, but the horror continues.
Jera is a 2D platformer game, in which the main character will improve its mobility gaining elemental powers affecting the stability of the world.
Sacrifice Your Friends - Vår 2020
Come Sacrifice Your Friends with eldritch weapons in chaotic environments dominated by the horrors of H.P. Lovecraft. Succumb to madness and be the last one alive!
Demon Pit is an intense arcade-style arena shooter with a classic 90s FPS aesthetic. Test your reflexes against the endless waves of the demon horde in a constantly changing arena. Your goal is a high score on the leaderboard, the price is your soul. Far from God's light, there is only Hell.
Rock of Ages 3: Make & Break - 2020
Competitive tower defense meets arcade action and gets rolled up with ACE Team's quirky, Monty Python-esque humor into one giant, creative game for the ages. This time around, you can even make your own levels!
Ett spel som tagit mycket inspiration från Slime rancher.
An open world RPG where you catch cute monsters for your farm and harvest the ingredients for your sushi shop!
Bonuspoäng till utvecklarna denna gång då alla hade nån sorts gameplay/trailer på youtube
Kommentera gärna om ni tycker spelen ser bra eller dåliga ut!
Stort tack för tipsen!
The Last spell verkar ballt, la till det i min wishlist.
Vill tipsa om Undefeated. "Superman"-spel gjort av tre japanska studenter. Finns gratis på Steam.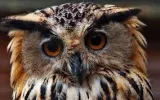 möe skit på steam nuförtiden
Demon pit har fått ett demo om nån är sugen på att testa